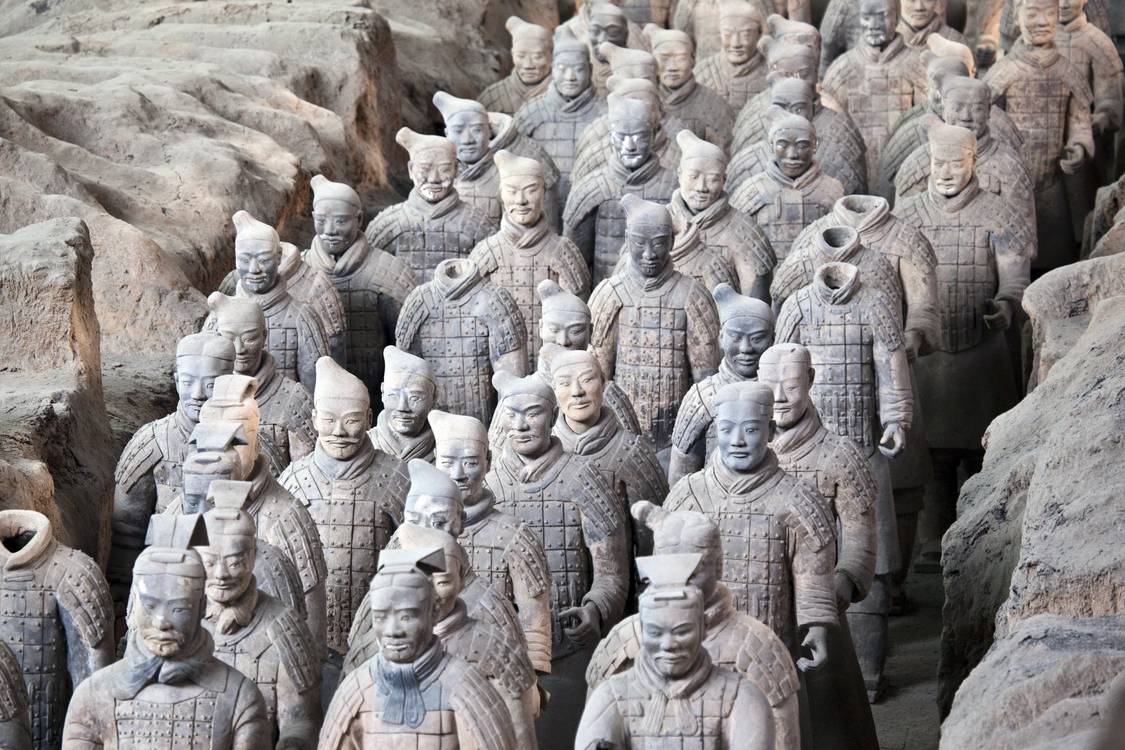 1. China
China is a country that has been moving forward, and fast, for three millennia. Now a country of development, technology and growth, China retains a firm connection to its ancient past. From the rural areas filled with green rice paddy fields to the sprawling metropolises, this country is diverse, colourful and exotic. Travel from the Yunnan province, to the mystical kingdom of Tibet and the buzzling metropolis of Shanghai. Innumerate riches of dynasties past are hidden in her lands, and recent excavations have uncovered ancient relics like that of the Terracotta Warriors. Learn more about touring China.
Don't miss: The Terracotta Warriors in Xian. Here you'll be captivated by more than 8,000 life-sized models of soldiers, 520 horses and 130 chariots built for the first emperor of China Qin Shi Huang to help grant his passage to the afterlife. It's thought that each piece was created between 246-206BC and modeled on individuals in the army. Further excavation is not currently possible as, according to legend, the emperor is buried in a toxic lake of mercury nearby. You can see all this and more on the China Experience tour with Wendy Wu Tours.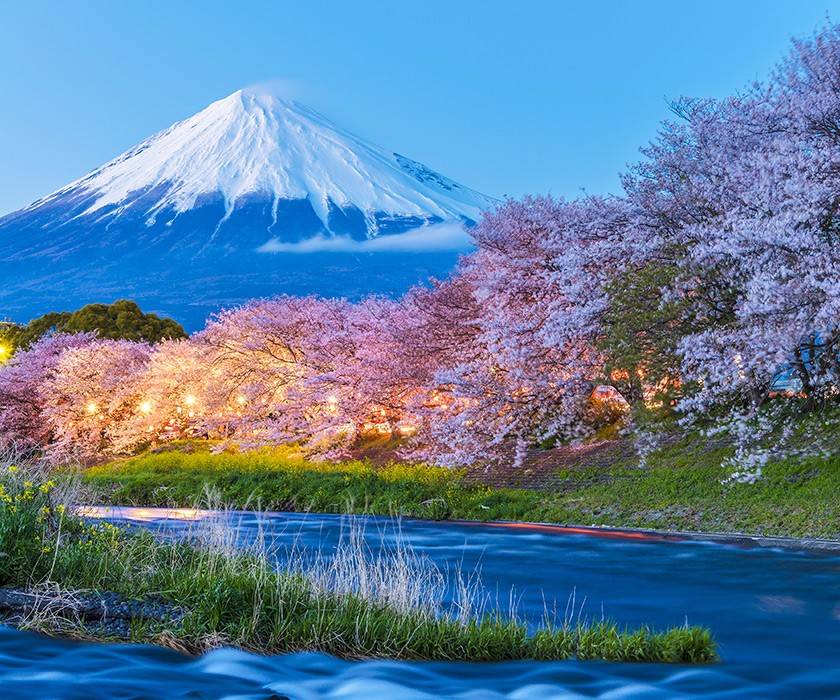 2. Japan
Japan might be known for its high-speed trains, bite-size sushi plates and technicoloured anime outfits, but in amongst the fast pace of everyday life is a quiet acknowledgment of the country's past. Narrow streets lined with wooden houses, hot springs that bubble at the centre of small towns and sacred shrines and temples that have stood for thousands of years are a nod to the country's distinct cultural history and provide a contrast to the neon lights, pachinko parlours and bright lights of Tokyo's city streets. For those who are more enamoured with the striking nature in Japan, then the view of Mount Fuji will not disappoint. A popular subject for Japanese and international artists, this sacred mountain is 3,776m high and Japans highest peak. Learn more about touring Japan.
Don't miss: Cherry Blossom season. This a time to celebrate new beginnings and the change of the seasons. Yoshino has some of the most popular areas for taking in the blossoms in full bloom as there are more than 30,000 trees in the area. Pack yourself a picnic rug and get ready to join many other locals and tourists as they create their own cherry blossom viewing parties.
3. Vietnam
Few countries have gone through such a political shift and cultural rebirth as Vietnam. Despite losing thousands of their countrymen to war, that which left an internal division between its people, Vietnam has risen and pulled itself out of a state of ruin to become one of the most exciting destinations to visit in 2018. The effects of this recent history lingers, but there are also metropolises like Ho Chi Minh city, beautiful coastal regions and the iconic rice fields that make this a must-visit location for travellers from around the world.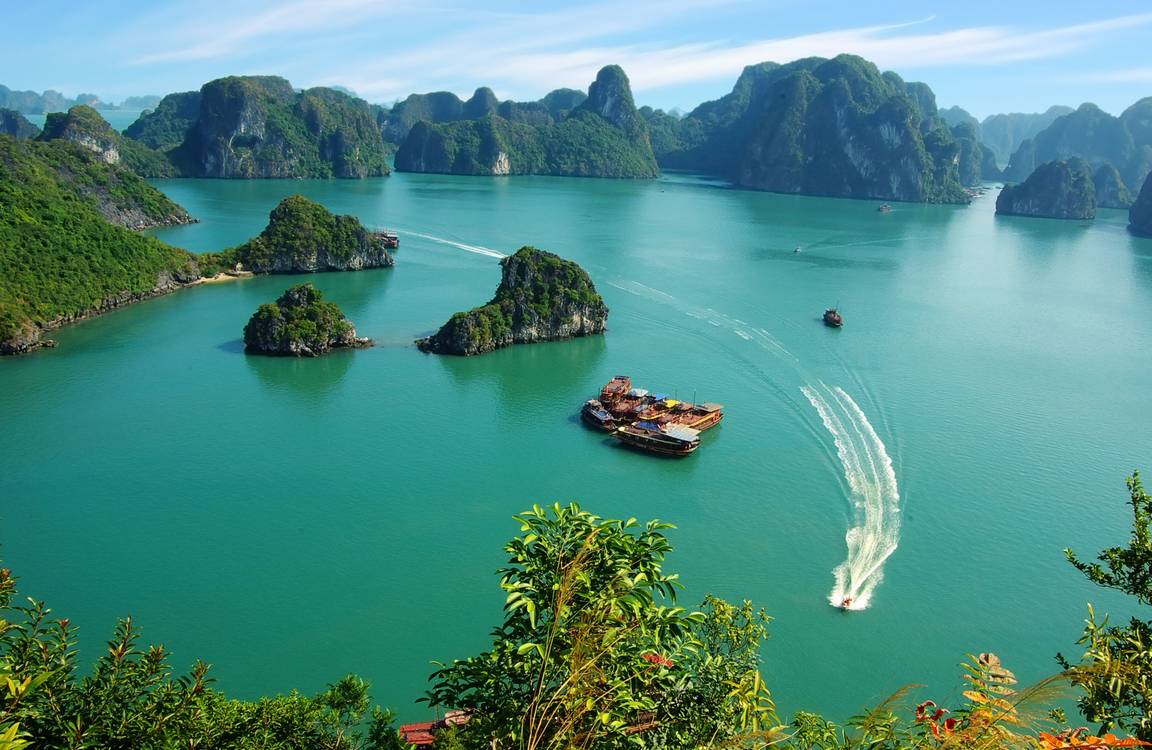 The limestone formations of Ha Long Bay, named a World Heritage Site in 1994 are a visually spectacular sight to behold. There are more than 1,600 islands and inlets that are dotted through the region, most of which are uninhabited and untouched. Learn more about touring Vietnam.
Don't miss: The food! Vietnamese food is famous the world over and for good reason. Dishes like pho and summer rolls have travelled all the way to Australia, and are now some of our nation's favourites. Shrimp paste, lemongrass, chili and lime are popular ingredients and influences come from both China and Cambodia to create fresh and fragrant dishes. Make your way through some of the street food stalls to find yourself a delicious and authentic Vietnamese feast. In Hanoi especially, street vendors have perfected their craft over generations – so pull up a chair, and accompany your noodle soup or dumplings with a fresh daily brewed Bia Hoi, a popular local beer.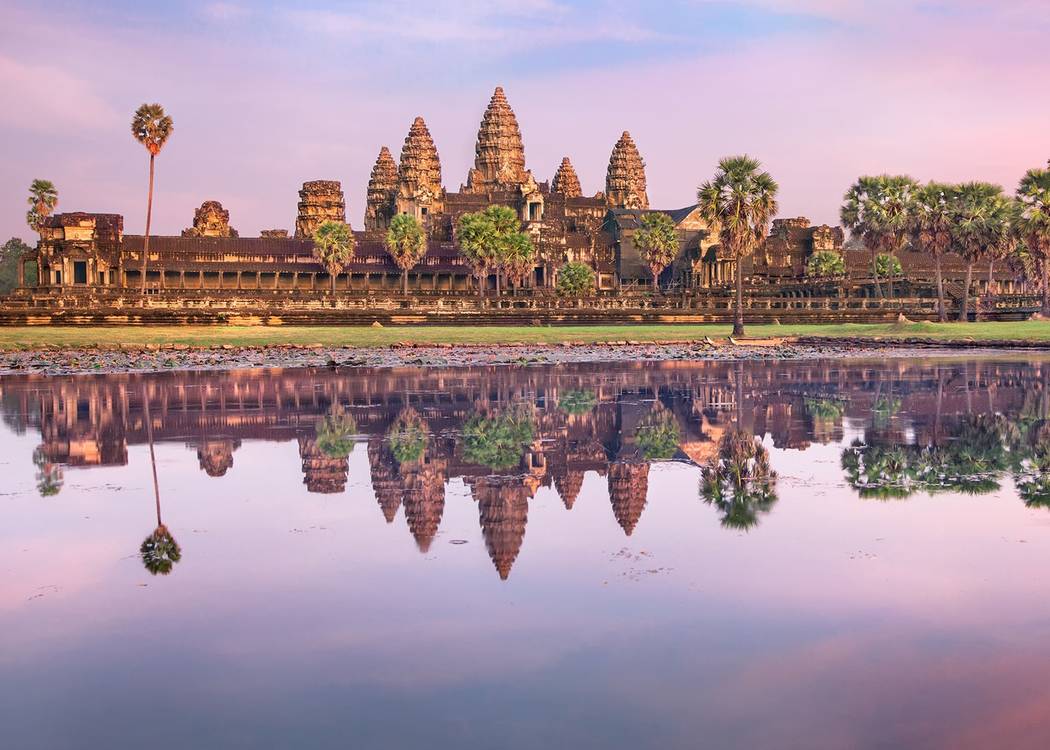 4. Cambodia
The country of Cambodia has come a long way and now shines as an authentic and deeply fascinating destination in Southeast Asia. The remote floating villages on Tonle Sap and the more than 21 ethnic minorities groups like the Indigenous Khmer people provide true insight into the daily life of this growing country. While the temple of Angkor Wat may be at the top of many traveller's lists of places to visit in Cambodia, there are more than 100 other stone temples scattered throughout the country. Cambodia is not without its white sandy beaches, either, as Sihanoukville, known locally as Snooky, is home to some of the country's most beautiful. Visit Otres Beach for 4km of white sands and beach bars while Victory Beach is home to budget accommodation options and close to the local port. Learn more about touring Cambodia.
Don't miss: As far as big cities go Phnom Penh is definitely worth the visit. This fast-moving capital is where three great rivers, the Mekong, Bassac and Tonle Sap converge. Enjoy the local hospitality and visit the Royal Palace and the Silver Pagoda while you're here, too. Thought to be the world's largest religious building – and one of the most visited sites in the country – Angkor Wat was built by Suryavarman as a home for the ancient gods, but most likely used as a tomb.
5. India
With a population of more than one billion people, there's no shortage of things to see and do at every turn in India. From lucky cows lazing about in the middle of busy Delhi streets to the ruins of Hamp and the languid backwaters of Kerala. India is ever-moving and magical, where ancient culture intertwines with colonial influence and former British rule. The mysticism and beauty are a stark contrast to the poverty and class divide seen here, signifying the complex dance the country does as it fights for growth and development. There is a constant hum in the city of Delhi that is the sign of the development, movement and overwhelming variety of attractions, people and history here. This northern capital varies from bustling ancient laneways in Old Delhi to the wide green boulevards of New Delhi.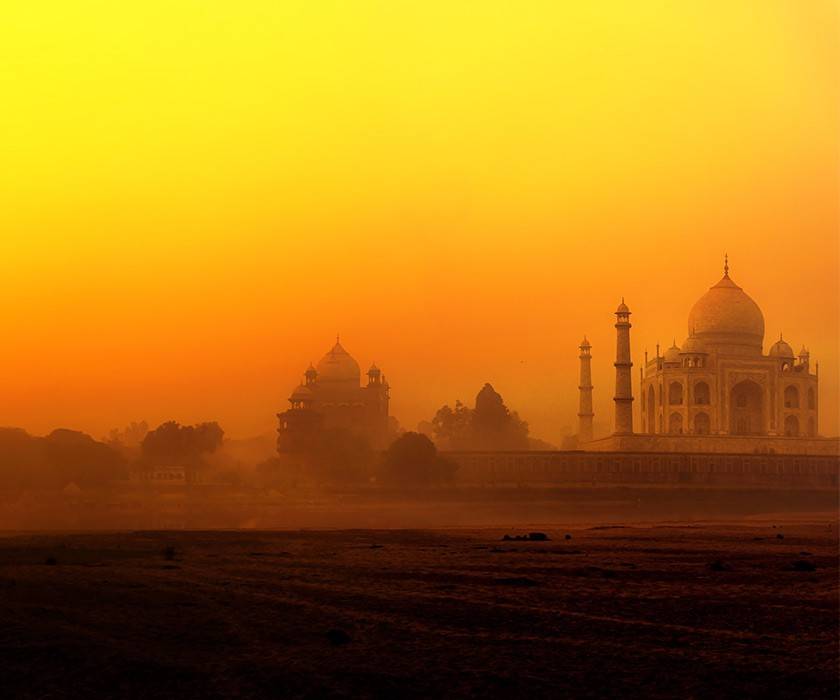 There are hundreds of temples of all different faiths in Delhi, but one of the most visually impressive is Akshardham, which means the divine abode of god. It took 8,000 volunteers from around the world more than 300,000,000 hours to build the sandstone and marble carved building. If you do visit, be sure to take in the view and preserve the memory as much as possible, because photography is strictly forbidden.  Learn more about touring India. 
Don't miss: A trip to India would be incomplete without visiting the favourites like the Taj Mahal, but don't forget to soak in the sights of the longest river in the country, the Ganges, where you're likely to see the Hindu religion come alive. Rajasthan, in the north of the country, also lures travellers with promises of glimpses of the Great Thar Desert, which can be found in the state of Rajastan but also some of Haryana and Gujrat. The Desert National Park is also home to fossils more than 180 millions years old and dinosaur fossils have even been found here.